Whether you're looking for site-to-site connectivity or a dedicated route to the internet for guaranteed performance and reliability, talk to us about our Leased Lines (ILL) options.
ILL(Internet Leased Lines) Access Options
We offer multiple access options for your Leased Lines, if you'd like more information call us on +91 2692 64 52 48
Reliable and secure
Our Managed FTTX based internet Leased Line provides permanent, reliable and secure connectivity, together with enhanced service assurance.  You can choose from bandwidths between 2Mbps and 1Gbps, with Fiber to your rack, and you can efficiently upgrade bandwidth when you need to.
Talk to us if you interested to get your business connected on our FTTX network in Anand, Nadiad, Kheda districts. We are expanding our optic network rapidly but its best to get in touch for network feasibility check.
Need more info email us at sales[at]unifydot.com or call +91 2692 249 248
Less spend, more speed.
Fixed wireless Ethernet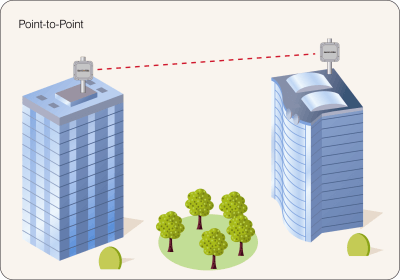 WTTX delivers the speed and reliability you need to do business, without the costs of complex infrastructure and installations. It can be installed in sites that are hard to reach, and is scalable too – so it can grow as your business does.
It's built for businesses
We use a secure, redundant infrastructure – which we back up with comprehensive tools and Quality of Service. And if you're running time-sensitive applications, our Fixed Wireless Ethernet won't hold them back – it'll help them to perform at their peak.
Our service provides low-latency, low-jitter data with a bandwith rate that's comparable to Fibre
And we're not limited to a single carrier either, so you can configure your service across multiple carriers for added security.
It's flexible
Fixed Wireless Ethernet is easy to deploy in greenfield locations where a fibre installation might be tricky, expensive, or even impossible. So if your business needs to expand into new sites quickly, we can help you make it happen.
It's fast
When realtime business applications run over an inconsistent network, they can really lose their edge. WTTX gives you consistent business-grade performance for applications that require large file transfers, streaming media, or access by lots of users at the same time.
Need more info email us at sales[at]unifydot.com or call +91 2692 249 248
The secure,flexible,affoordable way to connect YOUR BUSINESS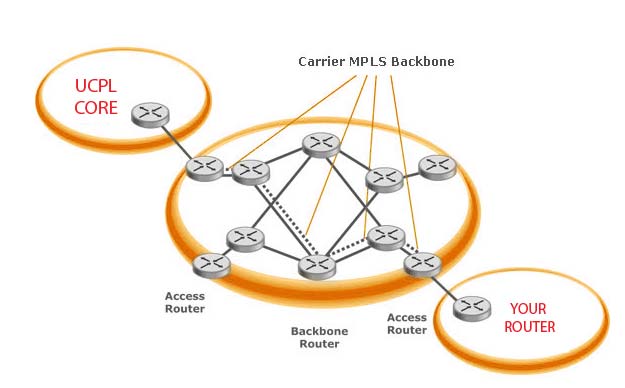 We can able to connect 'YOU' or your multiple business sites by using Tier 1 Telco's MPLS network to connect YOU or your multiple sites on virtually single Layer 2 switch fabric to give you more control on your bandwidth pipe & span VLANS between your sites to deliver your internal application, voice and internet traffic securely and more sophisticated way.
Need more info email us at sales[at]unifydot.com or call +91 2692 249 248
ILL Port charges for Internet bandwidth
(Prices mentioned below is for general overview of the costing in the market)
Please get in touch with us to review the best price for YOU to get your business on board.
| | | |
| --- | --- | --- |
| SPEED | MONTHLY COST | YEARLY COST |
| 1MBPS | Rs.4,000 | Rs.48,000 |
| 2MBPS | Rs.5,500 | Rs.66,000 |
| 4MBPS | Rs.9,500 | Rs.1,14,000 |
| 5MBPS | Rs.11,000 | Rs.1,32,000 |
| 6MBPS | Rs.12,500 | Rs.1,50,000 |
| 8MBPS | Rs.15,500 | Rs.1,86,000 |
| 10MBPS | Rs.18,000 | Rs.2,16,000 |
| 20MBPS | Rs.30,000 | Rs.3,60,000 |
| 25MBPS | Rs.35,000 | Rs.4,20,000 |
| 30MBPS | Rs.40,000 | Rs.4,80,000 |
| 50MBPS | Rs.50,000 | Rs.6,00,000 |
| 100MBPS | Rs.90,000 | Rs.10,80,000 |
| 1STM (155MBPS) | Rs.1,25,000 | Rs.15,00,000 |
*One time installation charges applicable Rs.15, 000 (non-refundable)
*Contract period for ILL Port is minimum one (1) year if YOUR site is connected via Telco's BTS.
*Payment will be charged and collected in monthly advance.
*Tariff as above is Exc. Taxes. Service Tax at applicable rates and such other taxes, duties, fees etc shall be payable over and above chargeable tariff.
*The Service delivery at any Unet Communications node shall be subject to feasibility of the service.
*The provision of Indian Telegraph act 1885 and other related prevailing laws in the country will apply on illegal use of Service.
*The Customer of Unet Communications Internet Leased line Service is not allowed to resell or offer for sale this Service. ISP shall however, be permitted to resell the Service to its customers subject to valid ISP license.
*General Terms and conditions as per Unet Communications General Terms and Conditions, Customer Order Form and Service Schedule would be applicable.
Need more info email us at sales[at]unifydot.com or call +91 2692 249 248